Days of Blood & Starlight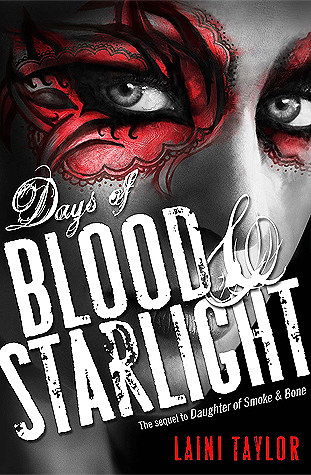 I don't even know what to say. The characters were ALL wonderfully flawed, the ideology of the ongoing war and race differences were portrayed beautifully, and it didn't even have a happy ending. I am SO pumped for the next one.

I can't get over how much I love Taylor's writing. It keeps you somewhat happy even while you're reading about something depressing, like there's just the right amount of humor in there. Mik and Zuzana were the shining stars of this book, and I absolutely loved that everyone was fascinated by these two dorky humans in love.
I liked everything about this book, I really hope the last one is up to par.